Illustrated Doorworm Info




Doorworms are animals from the fictional universe featured in The Motorman and other stories of mine.

This reference sheet tells you everything there is to know about these creatures.

My internet buddy Maniac did the artwork for me and I arranged the images and wrote and laid out the text.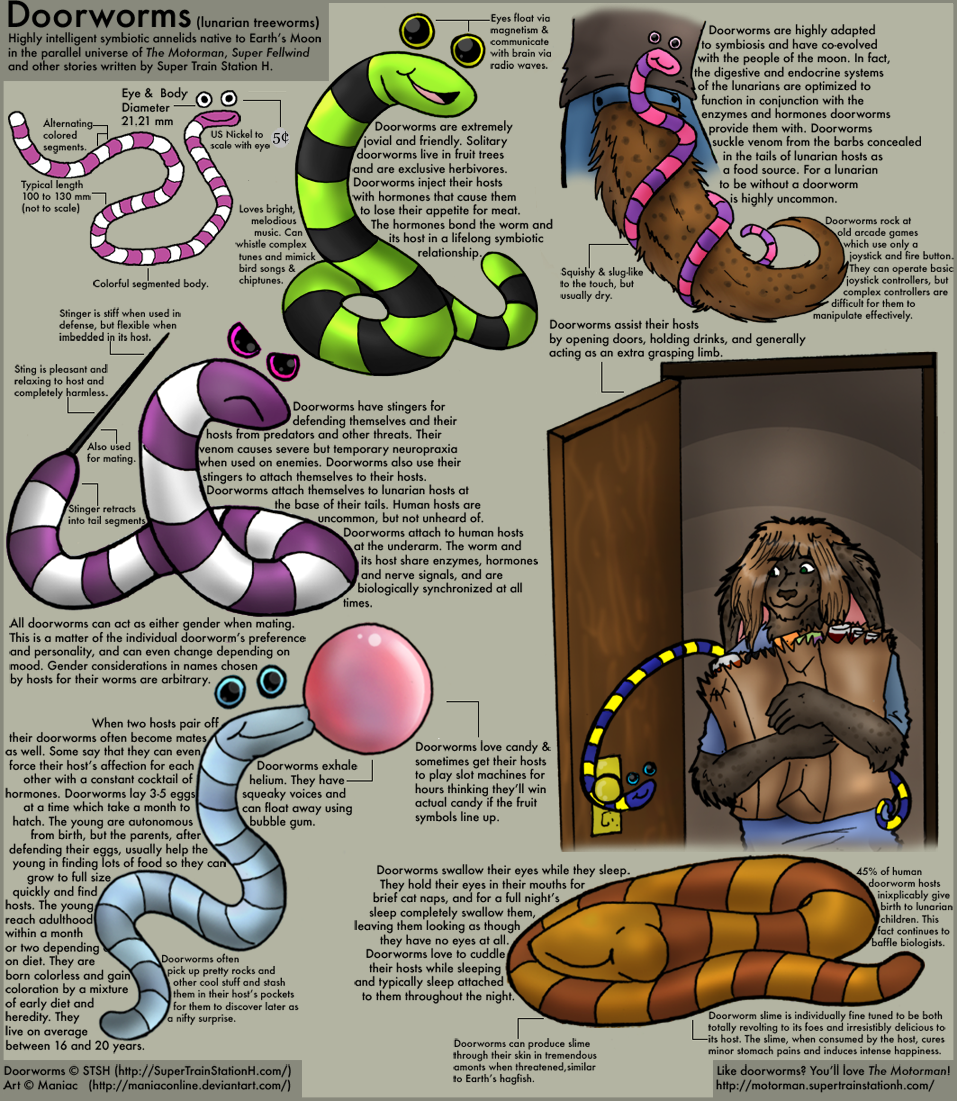 To submit feedback, please use the site guestbook or email the author at,




This work is the intellectual property of Super Train Station H & Maniac and is protected by Copyright.
Use of it by third parties is bound by Copyright law and the terms defined in this site's Terms of Use Agreement.
The art features here is the fine work of Maniac. Please check out her awesome

webcomic.

<<<< Back to STSH - Creations